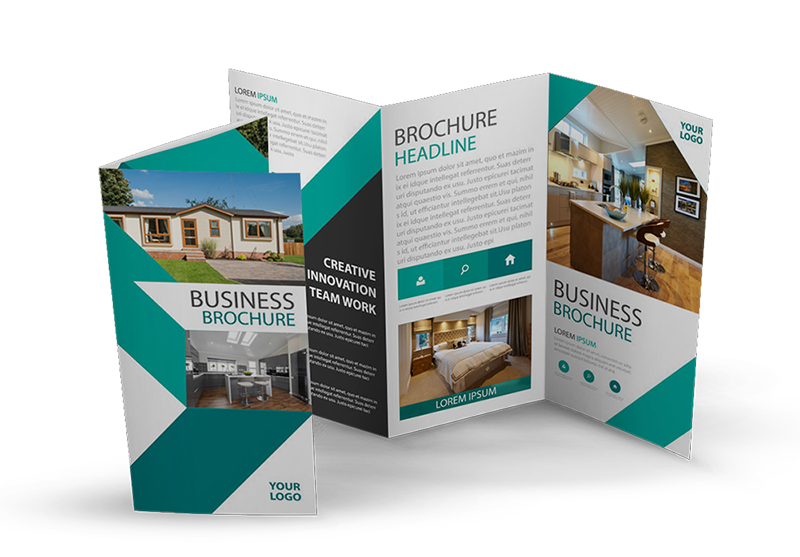 Brochures, Inserts and Stock Sheets
From time to time it's worth reviewing your current marketing material, Park Evolution can help design, redesign or create any marketing material from simple 1 page sales flyers to 20 page high quality brochures using the latest print technology and materials all tailored to your needs and budget. Don't get caught out, keep up to date with stock sheets and sales material, your sales people and customers alike should know what is for sale before it even arrives. Start selling off plan, start driving upgrades, start building a quality database.
Print and Distribution
Don't wait, get in front of your potential buyers, nothing is more effective than direct marketing, from researched area or demographic targeted mail or leaflet drops to volume mail outs and e-flyers, we can do it all… Design, print and distribution.
Corporate Branding, Rebranding and Identity
What does your park say to people? What impression are you giving prospective clients when they first arrive, and how do your existing clients feel about your business? Our specialist knowledge of the park industry allows us to offer branding review services, from logo and stationery design to your signage, website, office and beyond. Once we've completed a full review we will provide a full report, with bespoke advice for ways you can improve your existing brand, or redesign your business branding, to ensure you're giving the best possible impression every step of the way.
Essential Stationary
Never underestimate the value of professional paperwork. Using fresh, simple office stationery and customer paperwork ensures you look the part and present a professional and consistent image to the world. It can help you craft the perfect message, and also reassure your customers. Our design and printing services include the creation of letterheads, compliment slips, business cards, sales invoice pads, receipt books, branded envelopes, licence agreements, stock transfer forms and so much more.
Merchandising
Create a quality team atmosphere and impression and really bring everyone together with unique park merchandise that will lend an air of professionalism and visual continuity to your business. Merchandise guarantees your team are always perfectly presented in branded clothing that allows them to be easily identified as staff members through the use of your brand colours, logo, and park name. Choose from a range of clothing including polo shirts, fleeces and jackets, and select embroidered or print forms of your logo for the perfect look. Perfect your brand further still and encourage your customers to do some promotion on your behalf, with additional merchandise for sales events, ranging from pens, mugs, key rings, and coasters, to mouse mats and other accessories.
Website Design and Social Media Solutions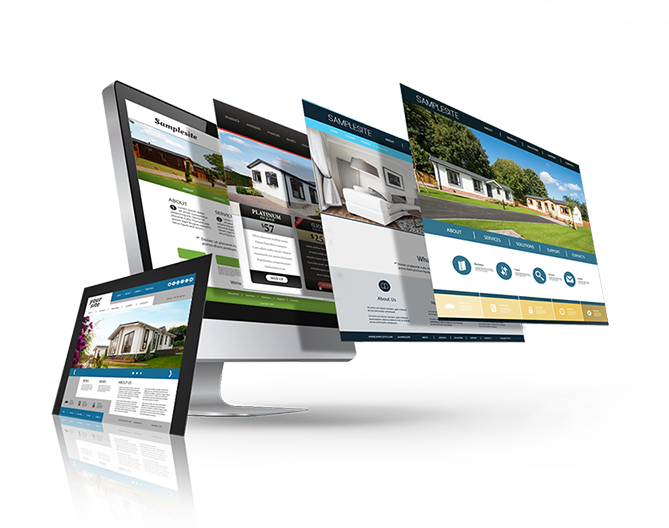 Tailored to the park and leisure industry
What does your website say about you and your park? Does it represent your values, showcase your finest assets, drive sales, and offer all your essential services?
We offer a smart, simple and effective website building solution tailored to the park and leisure industry. Your website and social media are essential to your business' marketing strategies – let them work for you by raising awareness of your park and helping new customers discover your park.
We'll create and set up accounts for you on all the main social media platforms, craft exceptional content, and schedule it for you. More importantly, we will educate your staff on effective, efficient posting.
Park and Leisure Consultancy
Thanks to our years of experience working in all aspects of park operation, we're proud to offer a specialist general consultancy service that is bespoke to the unique needs of you and your business. We'll kick things off with a detailed review of all aspects of your park. We take our findings and overlay your own objectives and aspirations.
Our goal is to ensure your business reaches its full potential in the most efficient and time-effective manner possible. We'll help you work smarter, become more productive, and grow your business.
Marketing and Advertising Strategy and Advice
When it comes to marketing and advertising there's far more to consider than understanding the basics of structure, relevance, content and ROI. It's vital that you understand your audience – without a clear understanding of your ideal customer, everything else will fall flat. We offer professional campaign management, including newspaper and magazine editorials, and advertorials, as well as exclusive rates, budgeting and booking. With our help, you'll quickly land in front of the right people, at the right time, for the best possible price.
Copywriting
Crafting the copy for your business is essential to ensure you are always on-brand, consistent and professional, but it can be easier said than done. Producing fresh, relevant and powerful advertising, media posts and content is time-consuming and requires consummate skills. Professional copywriting is sometimes overlooked, but it's one of the most effective marketing tools in your arsenal. The written word can be mightier than the sword. Well-written copy will encourage customers to take action, and increase conversion rates through your advertising, social media and website. We offer a full range of content and copy creation services, with the option to have us upload fresh information and posts on a regular basis.
Public Relations
Create and maintain a positive image and grow even stronger relationships with our professional PR services. We'll help you take advantage of social media, PPC, SEO, and digital PR, to create the perfect media profile for your business. We've made our name by cultivating exceptional profiles for our clients that have achieved amazing and lasting results.
Park and Leisure Home Haulage
Nothing slows you down like getting stuck waiting on haulage. Take advantage of our professional, industry trained and experienced haulage options. We provide service both to and from your park, from static home moves to the largest mobile park homes. Our fleet is also ready and able to move homes anywhere in Europe, with specialist options in plant and machinery moves.
Supplying New Park and Leisure Homes
Our fantastic and longstanding relationships across a vast network of park and holiday home suppliers, coupled with early reserved order slots, means that we can offer our clients exclusive deals, discounts, and upgrades, as well as short notice order and delivery slots. Just get in touch to discuss our current pre-order home list, and let us know how we can help.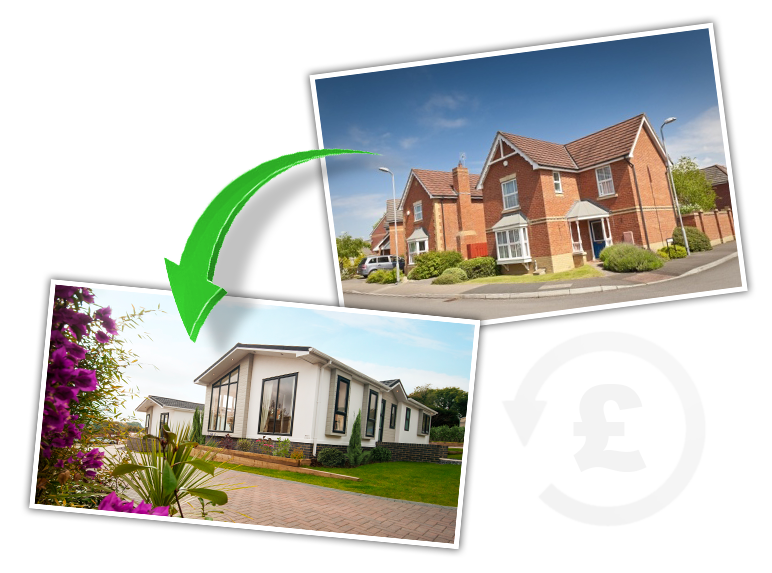 Part Exchange Assistance
Setting up and managing a successful part exchange service will allow faster stock turnover, and enable you to sell off plan, generating new revenue streams. It is all about constructing the perfect deal to secure your customer. If you're managing the process yourself, we offer high-quality marketing material and sales agreements, as well as valuing properties across the country, introducing and managing estate agents, and providing experienced solicitors and support throughout the process. Alternatively, if you'd rather hand everything over to us, we can supply safe and secure buyers for the properties taken in part exchange to expedite the process, putting the cash in your bank in as little as 14 days.
Exhibitions
We are here to help, with quality advice on the best events and shows to attend, and those to avoid. In addition, we can offer you space on leading manufacturers' stands, showcasing their latest homes. We'll design and provide all of your event branded materials, from displays and brochure stands to signs and banners.
Event Management
Events can make or break a business, but planning, organising and executing open days or weekends, meet and greet placements at shopping centres or local attractions, and on-location unit placement can be a real headache. Sit back, relax, and let us handle everything, from advertising and promoting your events to blogging and securing trained sales people to offer additional support.